TOULOUSE. A Toulouse start-up invents airbag overpants for bikers
CX Air Dynamics has developed an overpants to protect the legs of bikers in the event of a fall. The start-up is preparing a fundraising of € 2 million.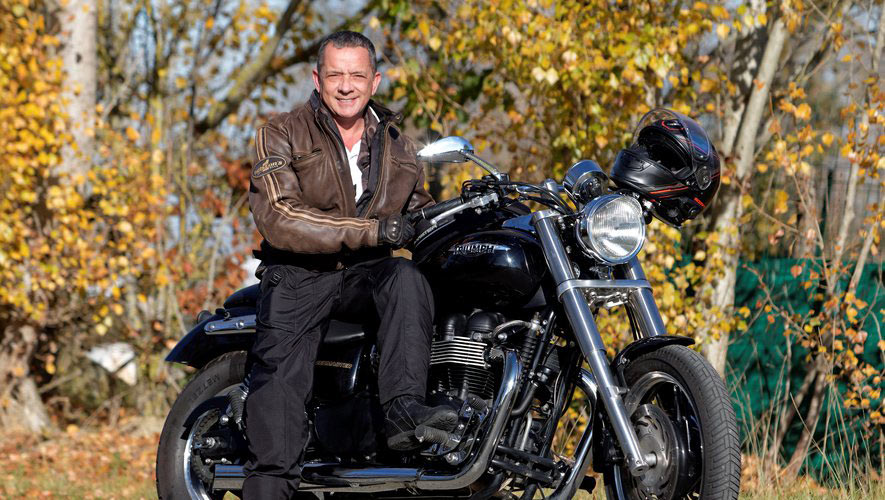 Protect the legs of riders in the event of a fall. This is the idea of ​​the Toulouse start-up CX Air Dynamics with unique airbag overpants in the world. Designed and patented worldwide by its founder Xavier Bouquillard de Milleret, it incorporates a striker that will trigger its inflation in 183 milliseconds when the cord connecting it to the motorcycle tears in the event of an impact or ejection of the driver. It was after an accident at low speed that Xavier Bouquillard designed this safety garment to protect bikers. "In the event of a fall, 63% of injuries are concentrated in the lower limbs, whereas no protective device existed until now," explains the entrepreneur. A prototype has already been developed and incorporates ultra-resistant materials such as kevlar, cordura, poron… A pre-sale crowdfunding * will be launched tomorrow on the internet with the objective of selling between 250 and 300 overpants available in three sizes .
"The goal of this crowdfunding is to publicize our overpants while generating a little turnover to start production" explains Xavier Bouquillard. For the occasion, the price shows a reduction of 25% or 375 € instead of 480 € with delivery within three months. By then, the product would have been triple certified by Critt Sport et Loisir. The sale to the general public will be officially launched in march 2021 on the internet and at motorcycle dealers. An evolution of the product towards an electronic version with sensors which detect a "certain fall" is already under development and will be completed at the end of 2021. In order to finance R & D and growth, a fundraising of 2 M € will be launched by march 2021. "Ultimately we want to make the cutouts, the integration of our overpants in Toulouse with a production unit" slips the founder.
Today the assembly is carried out in Annecy. A model for the police and the gendarmerie is also being studied while a model for children for riding will be marketed from summer 2021. In 2021, forecasts count on 6,000 units sold then more than 20,000 within three years with export sales.